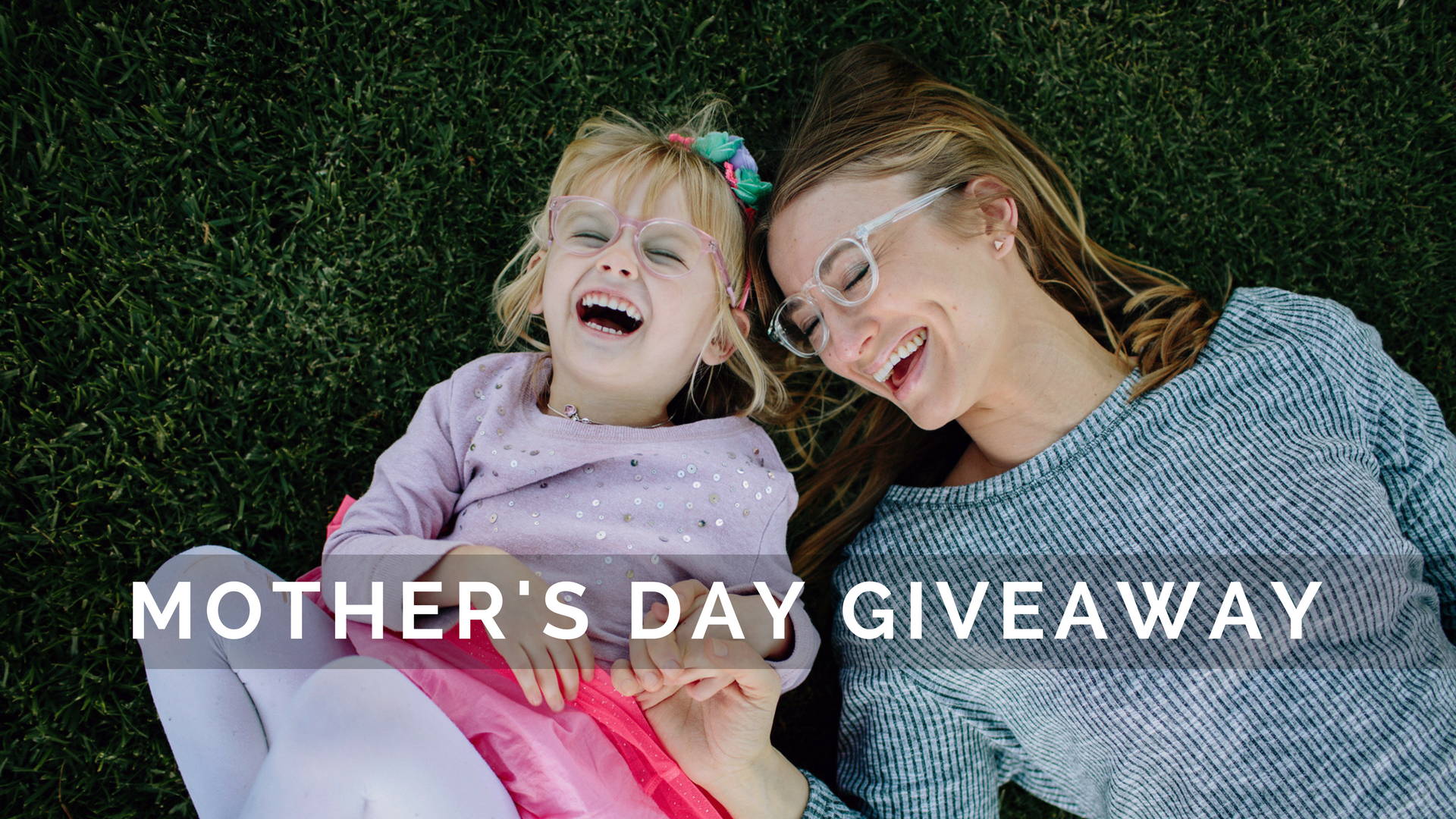 Photo by @gipephotography
---
Calling all moms who love being pampered, taking a bath, and smelling as sweet as a flower!
We can't even begin to thank all of the moms out there who support us! Without all of you we would not be where we are today. You've dedicated time to making sure your kiddos have the proper eyewear so they can see, been crucial to their upbringing, and been the rock for your own tribe at home. You've had sleepless nights, been there as a shoulder to cry on, and wiped up more messes than all of our fingers and toes combined can count. And all of that is HARD WORK. Seriously. Girl, give yourself a pat on the back because you are a rockstar!
So, all that to say, we truly appreciate you and have put together a giveaway to pamper one lucky winner! We've joined up with six other AMAZING brands and put together a package that is sure to leave you feeling relaxed and on cloud nine.
HOW TO ENTER:
GIVEAWAY CLOSED. Stay tuned for future opportunities!
NOTE: The giveaway will be open from Thursday, May 10, 2018 at 10am EST through Monday, May 14, 2018 at 11:59pm EST. Fill out an entry for yourself and then spread the word like wildfire!
---
ABLE
Giveaway Item: Emnet Pouch
About Them: ABLE is a lifestyle brand focused on ending generational poverty by working with women who have often overcome extraordinary circumstances. They manufacture directly in the communities they wish to impact, both locally and globally, creating jobs and ending the cycle of charity dependency. Through each purchase, you are ABLE to empower women and give them a job with dignity.
---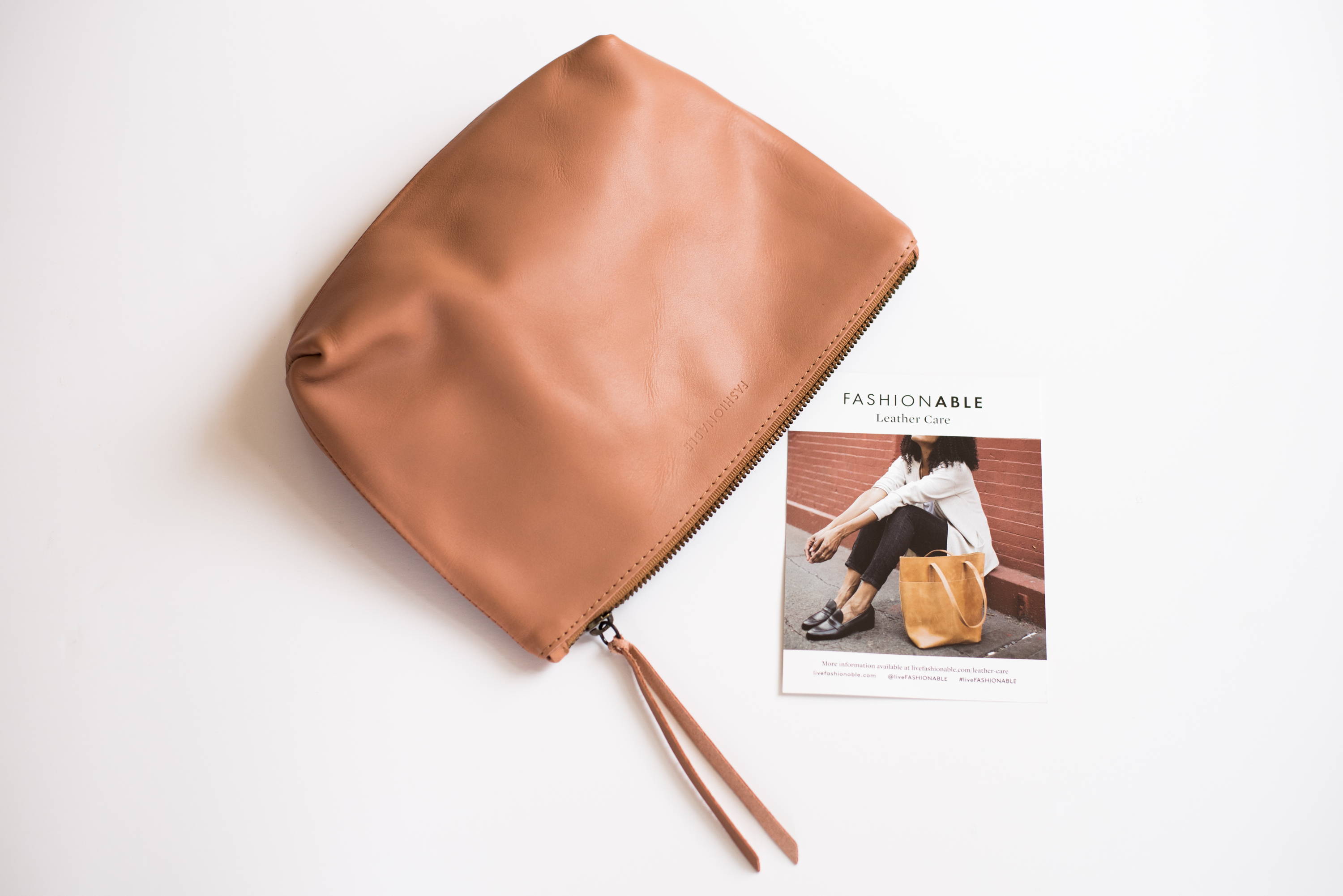 ---
---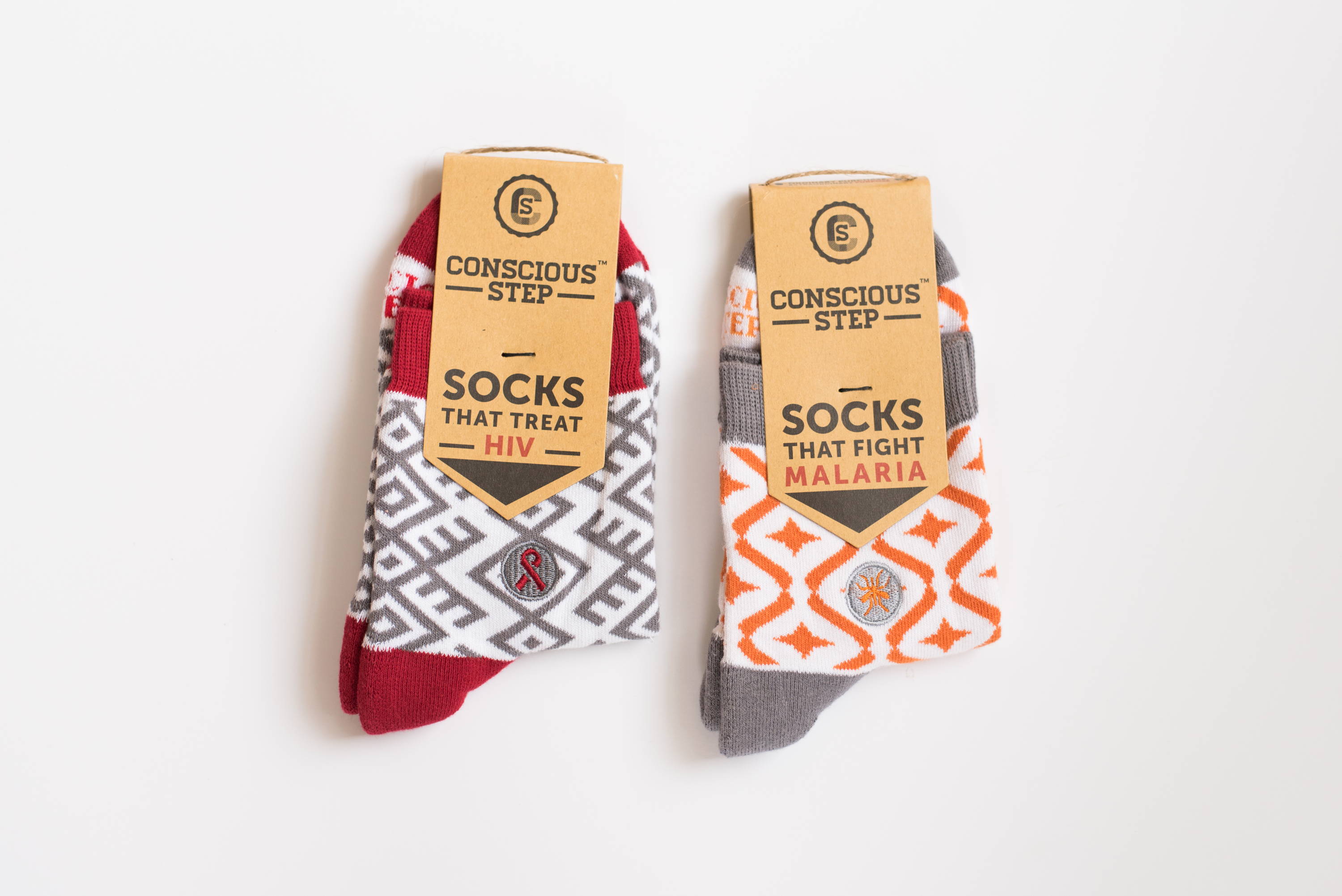 CONSCIOUS STEP
Giveaway Item: Socks that fight malaria & Socks that treat HIV
About Them: Conscious Step was created to bring more awareness to the problems faced by the world today and the organizations fighting these problems. They believe that we all have the ability to make a change - when we all make conscious decisions about our products and their impact on our planet, we can collectively move towards a brighter, poverty-free world. It's more than how their product looks, but knowing that it's creation didn't happen at the expense of people and our planet.
---
MAY DESIGNS
Giveaway Item: 20 oz Tumbler & Mini Notebook
About Them: May Designs is a lifestyle brand specializing in customized notebooks, stationery, and more! At their core, they are a team wanting to bring joy to the everyday moments in life. The heart behind each product they create is to allow you to create something that makes you inspired to be YOU! Their hope with every order is to guide you down a little online trail of magic as you design something over your very own.
---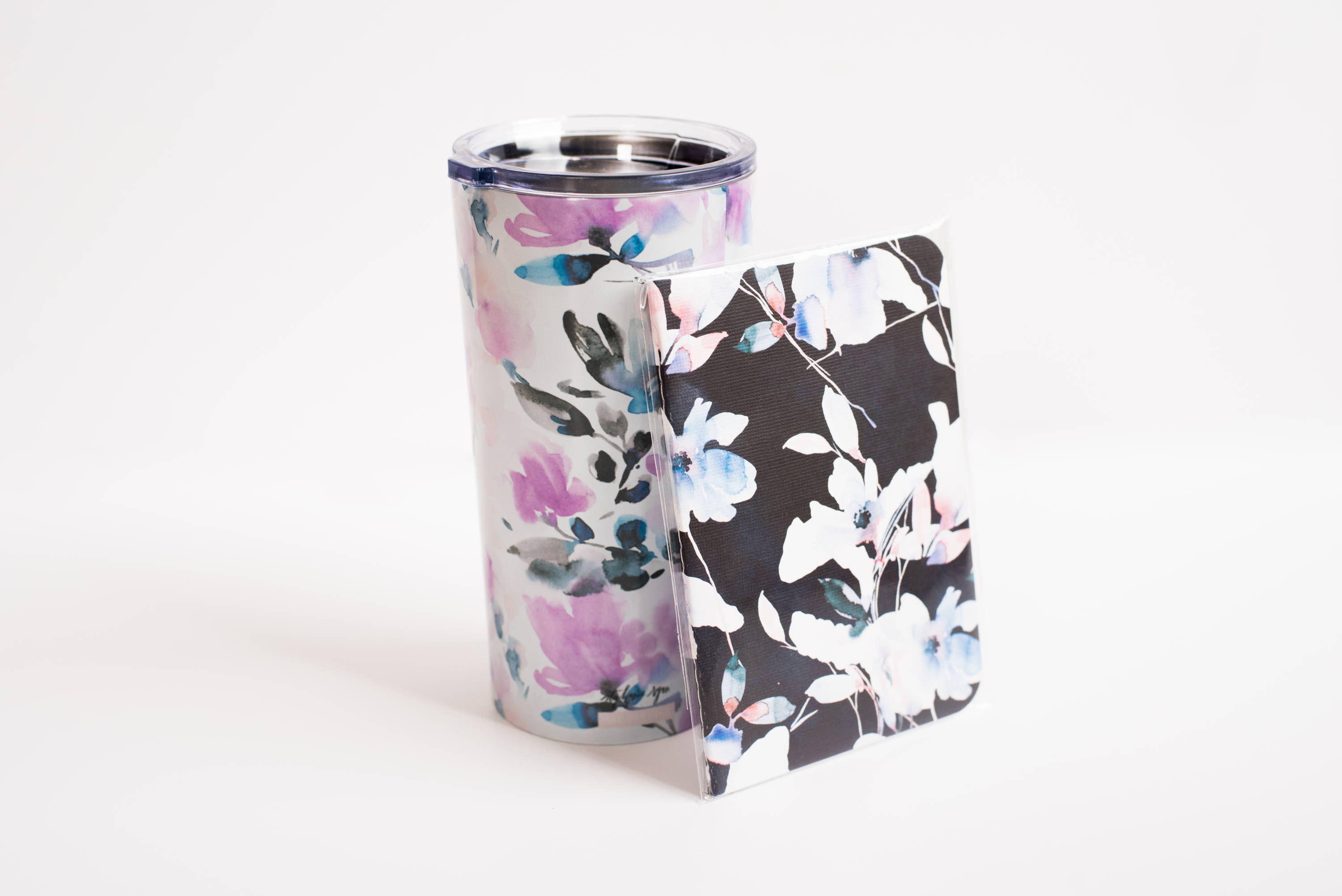 ---
---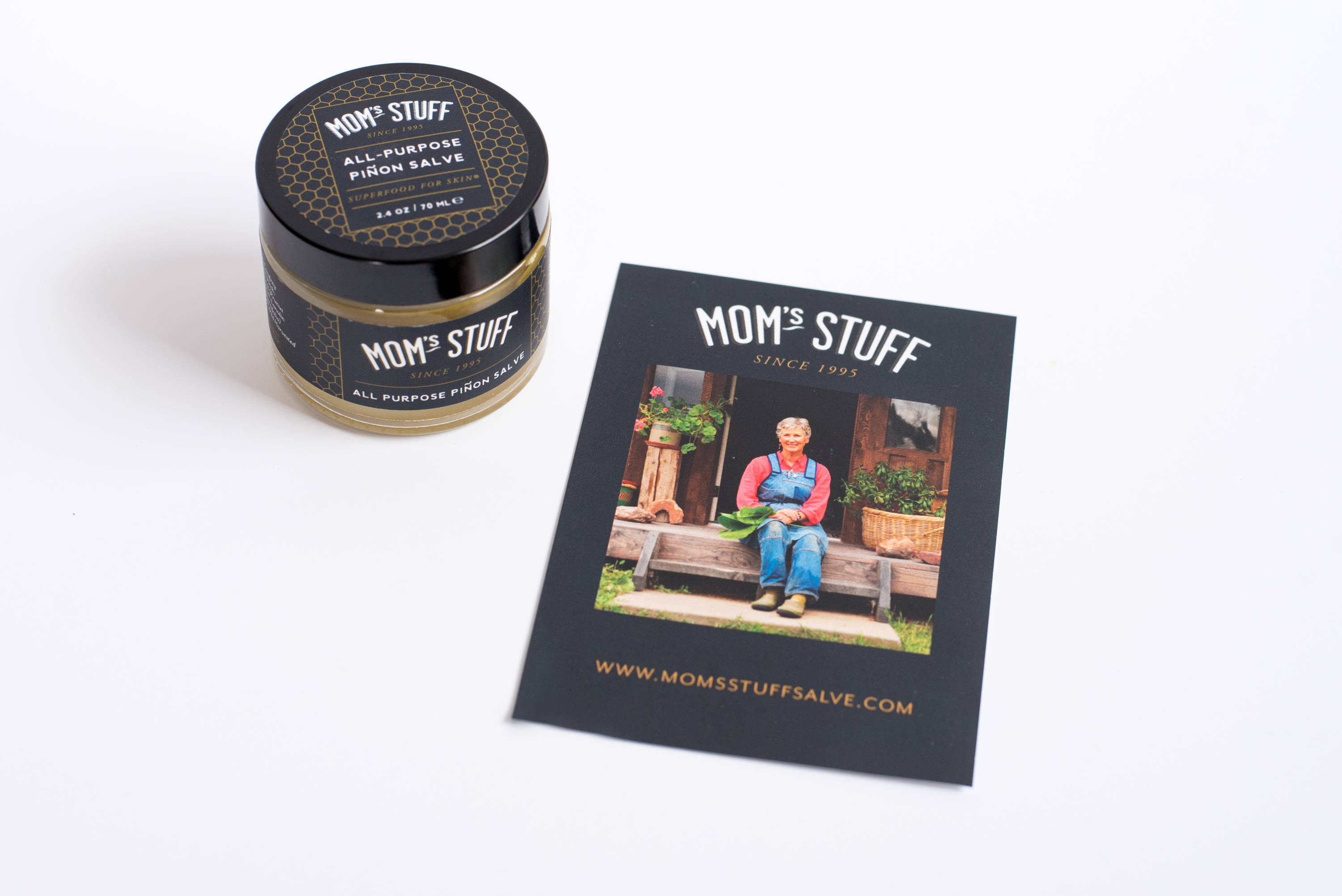 MOM'S STUFF
Giveaway Item: All Purpose Piñon Salve
About Them: Mom's Stuff is inspired by a natural way of life and they believe that happy skin is a key to a happy life. All of their natural ingredients are locally and/or ethically sourced and selected for specific properties. With every purchase made at Mom's Stuff, one percent is given back to a non-profit that works with individual girls and their families in developing countries to help provide them with the resources they need to gain an education.
---
PRIMALLY PURE
Giveaway Item: Flower Bath & Geranium Complexion Mist
About Them: Primally Pure began out of a passion for real, recognizable ingredients - not just on your plate, but in your skincare products. They believe in daily baths, taking time to establish a good-for-the-soul morning routine, spending time in the great outdoors and giving back + serving others. Beauty goes much deeper than simply skincare. Beauty is caring for oneself and others while cherishing and nurturing the gift of life we've all been given.
---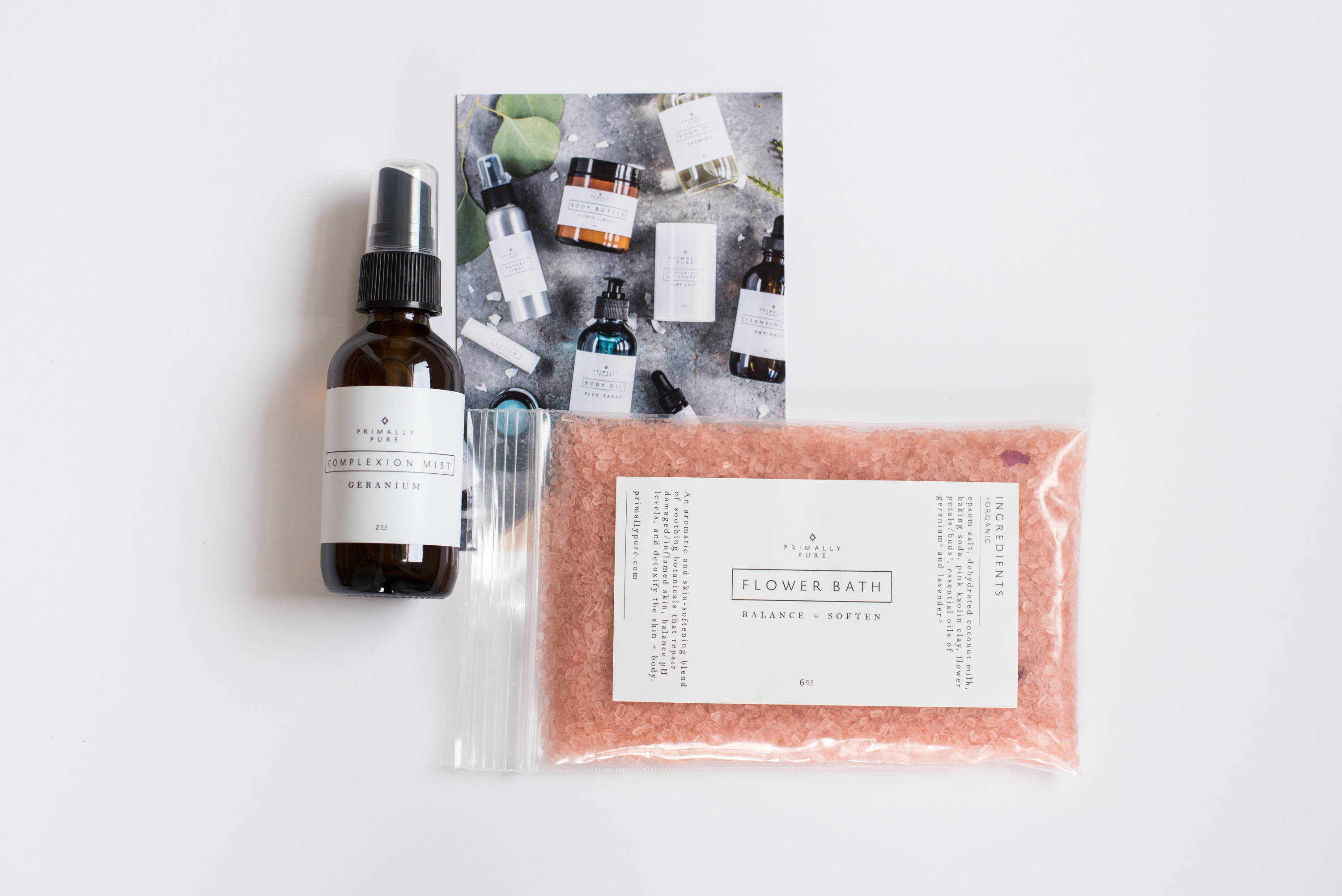 ---
---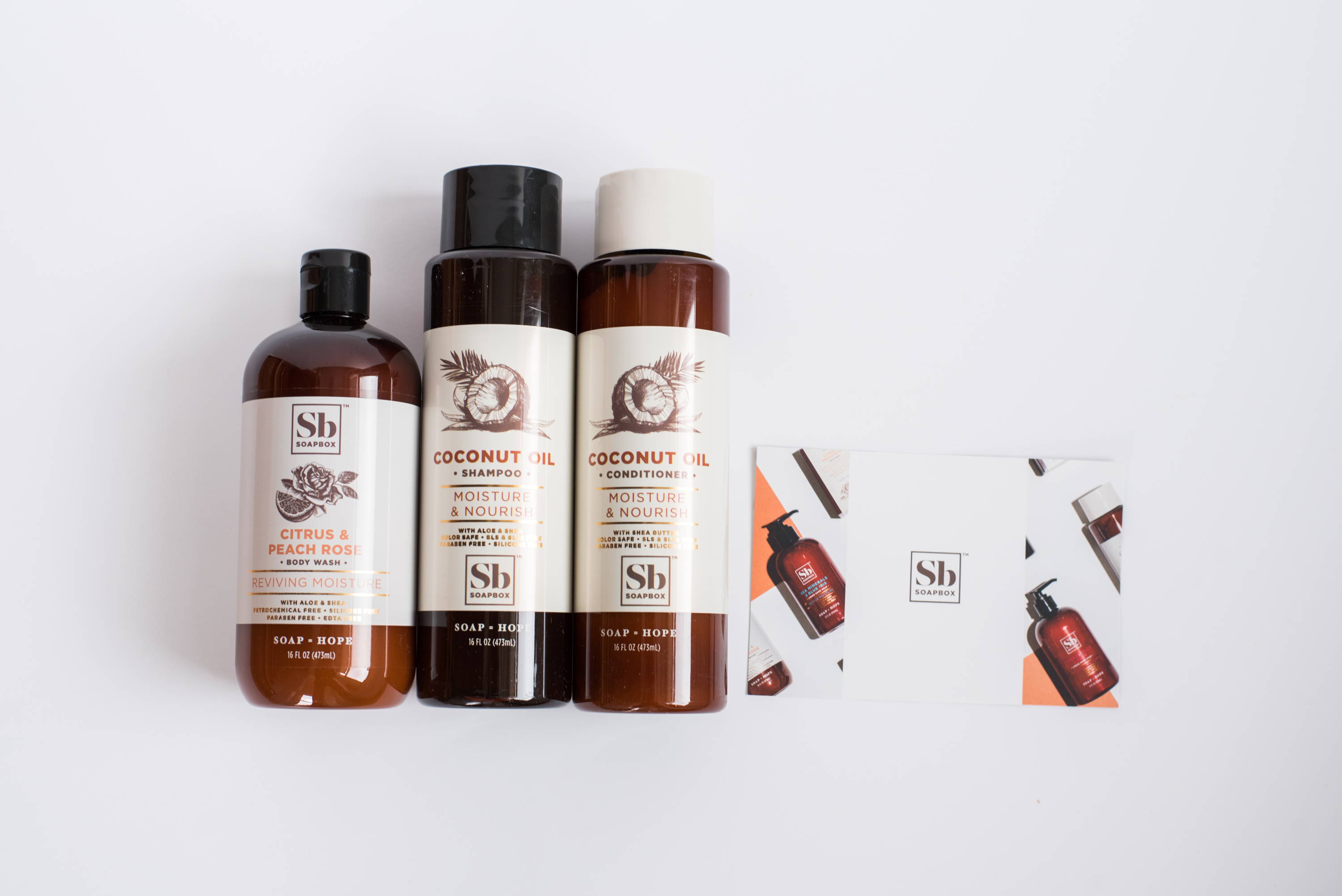 SOAPBOX
Giveaway Item: Shampoo / Conditioner Set & Body Wash
About Them: SoapBox was founded in 2010 with a simple mission: to empower people to change the world through everyday, quality purchases. For every Soapbox product purchased, they donate a bar of soap to someone in need either state-side or abroad. These bars of soap are made from recycled bars from hotels that have been shaved down, sanitized and reformed to make a brand new bar.
---
Best of luck to all those who enter! Feel free to send an email over to courtney@jonaspauleyewear.com with any questions.
HAPPY ENTERING!