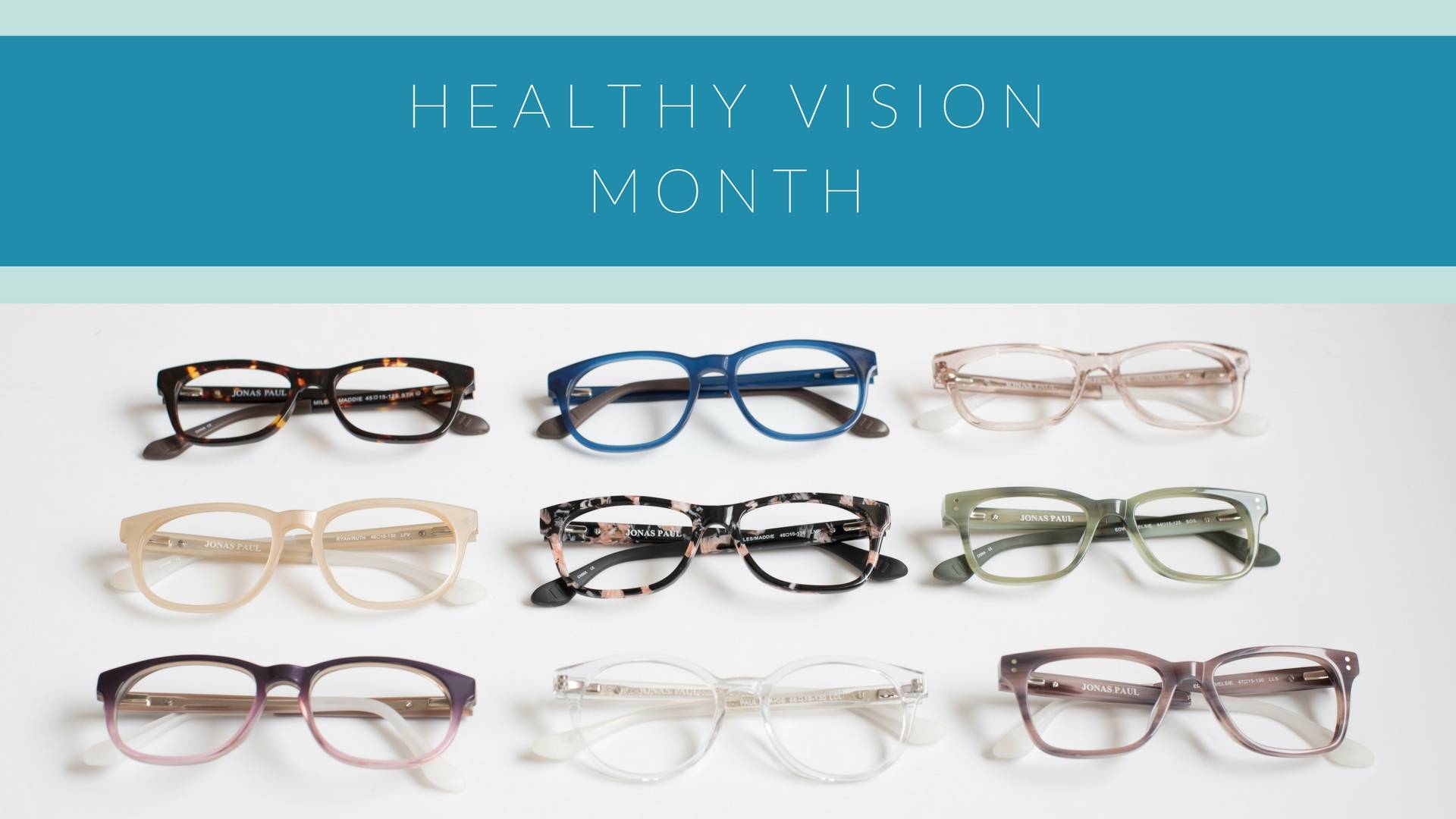 ---
May is Healthy Vision Month! Established in 2003 by the National Eye Institute (NEI), the main goal of Healthy Vision Month is to raise awareness of the importance of vision health. Join us in spreading the importance of proactive eye health!
Here are FOUR KEY TIPS for keeping your kiddos' eyes healthy and thriving! Learn more about each tip below.
Eat right to protect your sight.
Keep your sunglasses handy.
Leave the germs behind.
Take a break and get outside!
1. EAT RIGHT TO PROTECT YOUR SIGHT
"Eat some carrots - they're good for your eyes!" Anyone else told this when you were little? Well, the saying isn't completely wrong! Eating healthy is important for nourishment, but it's also crucial to developing healthy eyes! Because our kiddos' eyes are still developing, it's so important to make sure their diet includes foods rich in nutrients like Vitamins A, C, and E, zinc, and omega-3 fatty acids.
Not sure where to start? Start simple with fruits and veggies that your kids like, and work your way up to the foods they might see as "adventurous", such as leafy greens, nuts or beans, and maybe even fish. *Note: As always, keep in mind any dietary restrictions for your family!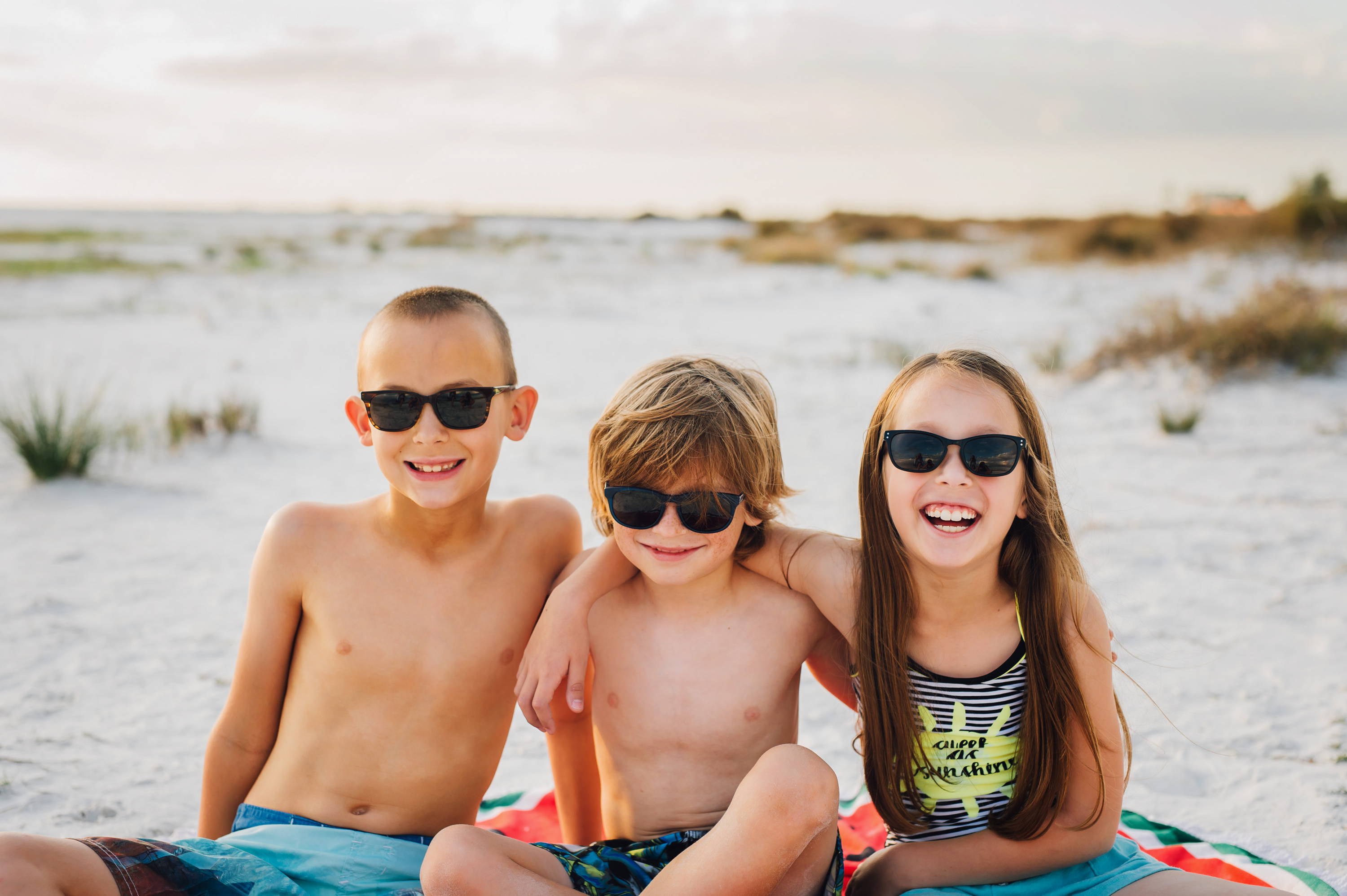 2. KEEP YOUR SUNGLASSES HANDY
Did you know that cells in the inner portion of the crystalline lens of our eyes are some of the only cells in your body that last a lifetime? That's why eye protection from the sun is so important, especially for kids! It's easy to remember to put sunscreen on our kiddos when they're playing outside, but it's just as important to make sure they are wearing sunnies that block 99-100% of UVA and UVB rays. Lucky for you, all of our frames can be turned into stylish sunnies!
**FUN FACT: ALL of our prescription polycarbonate lenses (not just our sunglasses!) come with 100% protection from the sun's harmful rays. It's not just the dark tint that matters - having UV protection is just as important on regular prescription frames!
3. LEAVE THE GERMS BEHIND
Say goodbye to those germs! Because eyes can be susceptible to infection, it's more important than ever to teach our kids to always wash their hands regularly and keep their hands away from their eyes. Along with clean hands, help your kiddos see well by teaching them to keep their glasses clean with a gentle cleaning cloth (and lens cleaner when needed!).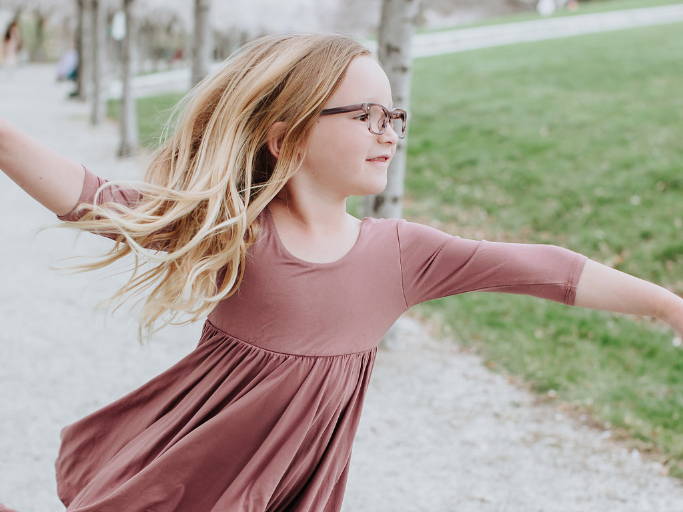 4. TAKE A BREAK AND GET OUTSIDE
Have you ever heard of the 20-20-20 rule? Well, now you have! It is recommended that for every 20 minutes of screen time, we look at an object about 20 feet away for about 20 seconds to make sure our eyes don't get fatigued. The same is true for kiddos! Make sure that they are limiting screen time and spending time in the great outdoors, playing board games, and using their vivid imaginations. Getting enough sleep is also important so their developing eyes have plenty of time to rest and rejuvenate!
---