7 FRAMES, 7 DAYS, ONLY $1
Glasses for teens that pass the selfie test.
Finding glasses that feel like you shouldn't be hard. Our try-on kit makes it easy to decide on the perfect pair between those sports practices and musical rehearsals.
CHOOSE A KIT THAT SUITS YOU
Pick between a variety of grown-up girl or boy color options - there's something for everyone.
TRY 'EM OUT FOR 7 DAYS
Now's the time to poll your friends and family with those selfies and decide on a winner!
RETURN THE GOODS
Once your 7 days are up, return the kit and head back to our website to order your favorite.
Home Try-On Kit - Teen Glasses
COST
The kit costs $1 and shipping is free both ways! That said, unreturned or damaged kits can incur a fee up to $395, so we recommend sending the kit back after your allotted trial period is up.
AVAILABILITY
We only allow ONE kit of any variety per household at a time. This way other customers can also have fun trying out our frames! Our kits are currently only available within the United States.
ORDERING
When we send your kit, we'll enclose everything you'll need to order, including an ordering guide and PD (Pupillary Distance) measurement tool in case that isn't listed on your prescription.
Customer Reviews
01/09/2020
Ellen L.
United States
Happy kid makes a happy mom
My daughter absolutely loves her glasses. She's 10 years old and the teen collection was perfect for her. Ordering was a breeze, customer service was amazing, and she's happy! Much different than the days when I got glasses, had 2 choices, and didn't want to go back to school! She couldn't wait to wear hers. Jonas Paul is a great option!! The only option.
01/06/2020
Anonymous
United States
Excellent fit
Hands down the best eyeglasses shopping experience I have ever had all around.
01/05/2020
Anonymous
United States
Easiest way to order glasses
My daughters glasses were fixing to break but we don't have anywhere to order in our town. So instead of driving to another town this gave us the option to choose glasses from home and it was perfect. Just $1 to get the glasses to try on and everything needed to ship them back from home. Then the new glasses come to my home and were cheaper than driving to another town to order then to pick up. And my daughter LOVES her frames!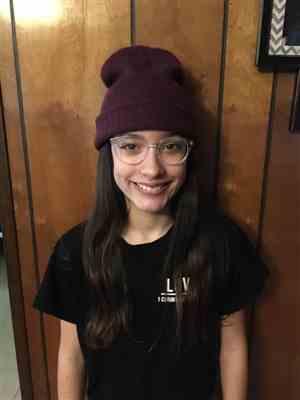 01/01/2020
Yaeli P.
United States
Loveeee
Couldn't be happier it's my new favorite store
12/19/2019
Barton H.
United States
Nice glasses and good value
Good experience overall. Nice selection that is sent to our home and easy to submit prescription. My son broke his original glasses and needed these quickly. When I called because our order was taking longer than expected they prioritized and rushed to our home.