7 FRAMES, 7 DAYS, ONLY $1
Have some fun in your search for kids glasses.
Our risk-free Home Try-On Kit makes trying on kids glasses easy! They'll love the style and you'll love the price and convenience - a winning combination, if you ask us.
Choose a kit that suits you
Pick from a variety of different sizes and colors. We have the perfect option for everyone!
Try 'em out for 7 days
Take some time to be goofy, run around, and test drive the frames for seven days right at home.
Return the Goods
Once you've decided on a winner, head to our website and order the frames, then return the kit in its entirety.
Cost
The kit only costs $1 and shipping is free both ways! That said, unreturned or damaged kits can incur a fee up to $395, so we recommend sending the kit back after your allotted trial period is up.
Availability
We only allow ONE kit of any variety per household at a time. This way other customers like you can also have fun trying out our frames! Our kits are currently only available within the United States.
Ordering
When we send your kit, we'll enclose everything you'll need to order, including an ordering guide and PD (Pupillary Distance) measurement tool in case that isn't listed on your prescription. Contact us with any questions!
Customer Reviews
Write a Review
Ask a Question
04/02/2020
Jamie L.
United States
My 7 year old loves Jonas Paul Eyewear!
My daughter has worn glasses since 14months old! She has never had a problem wearing glasses because she can't see without them! But to see her face light up when wearing glasses that she picked out, are very stylish, and look great... is worth it all. Thanks Jonas Paul!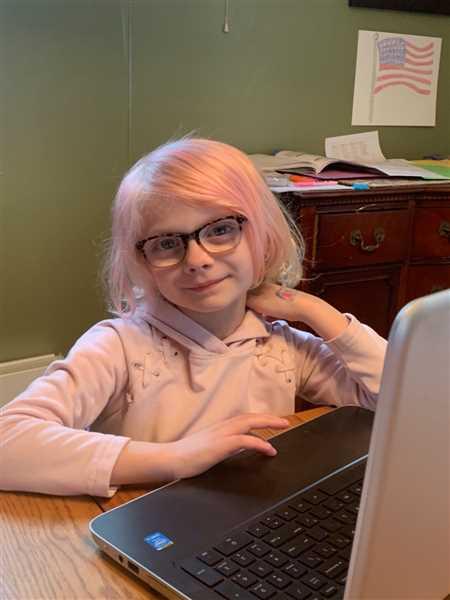 03/29/2020
Abby P.
United States
Home Try On kit worked well!
I am an adult with a small face and have lots of difficulty finding eyeglasses. The try on kit worked very well for me. It allowed me to take my time deciding (7 days is plenty to make a decision) and wear the frames a few times to see what worked best. I called to get some input re: which type of lens to request. The person I spoke with was very helpful and friendly. Very simple to return the try on kit as well. I easily submitted my order online and am now waiting for my new glasses.
03/28/2020
Elizabeth G.
United States
5 Stars
I loved the ease of using your site. We received the at home try in kit, which made choosing glasses really easy. The frames we received are affordable, sturdy and look great. It was really easy to just send a picture of his prescription.
03/27/2020
Anonymous
United States
Super Cute!
These glasses are by far the cutest glasses I've ever seen!! The try on kit is such an awesome idea, definitely worth it! And customer service is top notch!!
SM
03/25/2020
Sara M.
United States
Repeat Customer
This was our second time ordering from Jonas Paul. Seriously, this is so much better than (overpaying!) taking your kids to the shop for eyeglasses. The styles are much better, the prices are amazing, the customer service can't be matched and, best of all, you can do it at home! Love Jonas Paul!